What I have for 'Trips so far.
He clocks in at around 2 years old now. (He first appeared in 2008.) Since then he's settled significantly. I think I have a clear image of his character now.
(His more "concrete", feline-dominant form bares odd anatomical resemblances to Avatar..)
Current, temporary reference. This one is focusing only on bare facts.
Physical design attributes to the more "concrete", heavily-feline form.
Leaving out: accessories, alternate form, abilities-properties(??) - crazy body contortions & thematic motifs.
Also I ran out of room to include personality/character history on this one, haha.
(I need to learn how to concise my wording. I could go very militaristic and shorthand, but I always fear people will not understand my formatting/word usage. [--I've gotten complaints! This is not paranoia!] Suggestions? Too much/too convoluted, you think?)
[-- Main profile, full body shot was commissioned from/drawn by
Shivra
. :) --]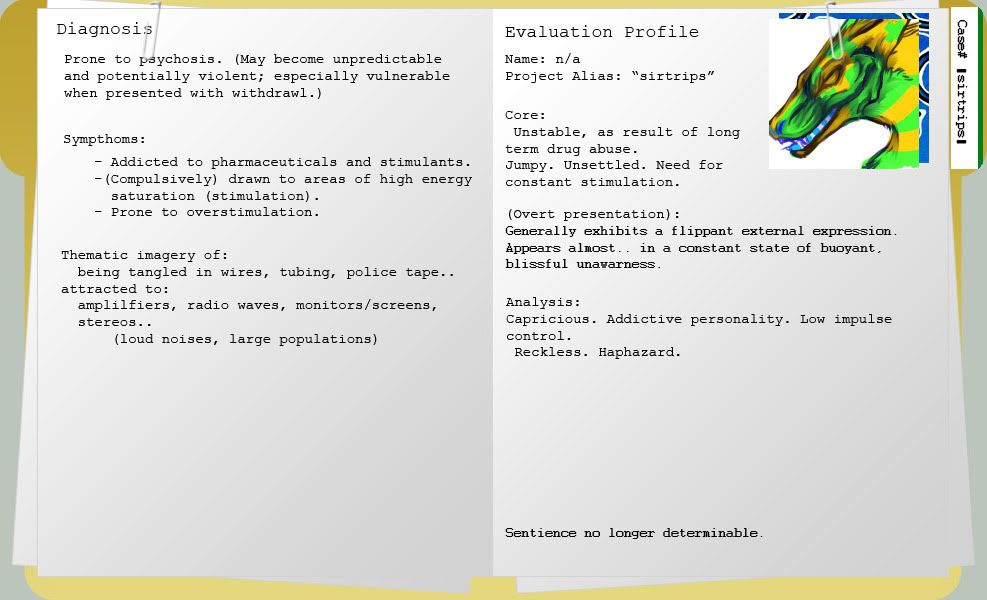 Quickly thrown together extension of my temp. reference above to include personality/thematic information.
Yes, I profile all my characters.
-- The idea is when presenting longer bodies of text, you have to format it in a way that makes people want to read it, haha. (Rather than intimidate/appeal to the lazy side of their natures.)
Did it work? Y/N?
[-- Template is swiped and modified from
Linake
,
here
. --]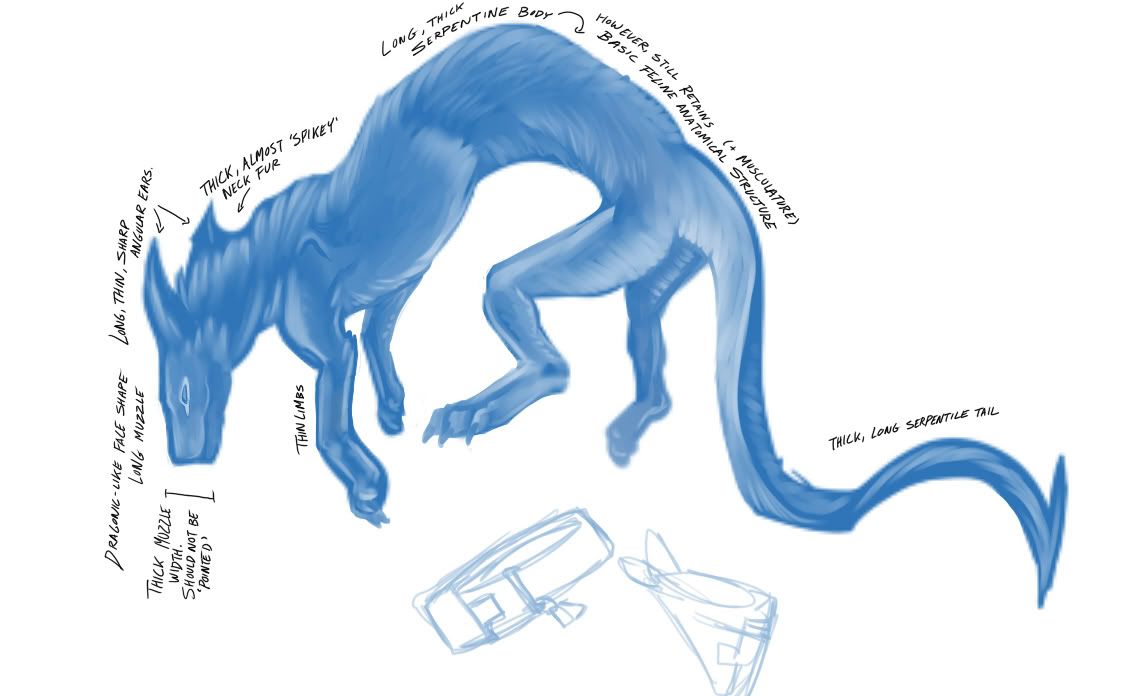 Quick conceptual sketchup to try and nail down his alternative more 'serpent' form.
(This way he can do
crazy body contortions
!)
Mine are 50/50 hybrids. I like my hybridization thorough and permeating all features.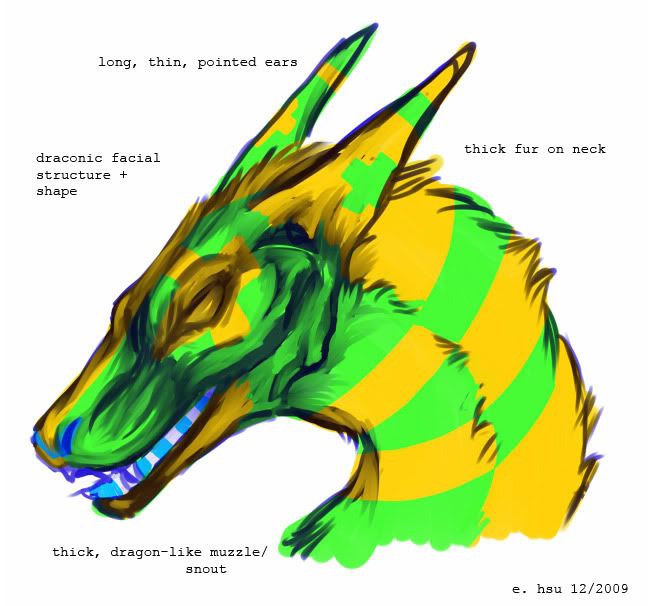 More conceptual work on alternative 'serpent' form, focusing on the head.
I tend to draw narrow muzzles by default. It might be too narrow.
Haha, I should make this and wear it to a convention/Halloween. The thought of sewing all those stripes is horrifying.
A silly humanoid version for kicks and my amusement. Not-canon, but I love playing with human personifications of non-human characters. Characterization is fantastic fun.
Design is also not exact. I like supplying themes and 'prompts' with motifs; a basic overall concept without nailing down the gritty details. It makes for a more interactive design. Allows for tinkering and mix-and-mash.
His markings are always free to be moved around and changed.
The idea is "costuming" --creature features translated in clothing design. I love exaggerated monster-claws, especially the concept of incorporating claw-paws with the sleeves.
[-- Art base was commissioned from
Rynies
with my specifications. --]